Auto Mechanic / Auto Shop Epoxy Flooring
Progressive – and profitable – auto repair and body shops understand the effect appearance has had on the way potential customers judge the people who are in these businesses.  TV programs showing everything from sky-high restorations and custom modifications have created much higher profile for everyone who works on cars.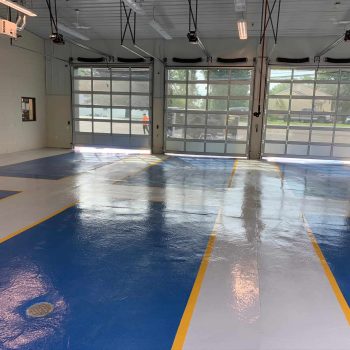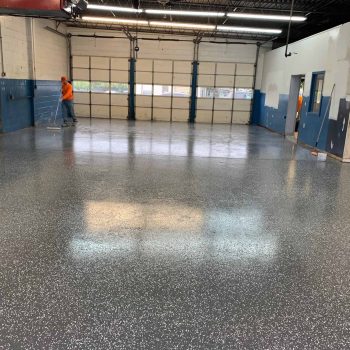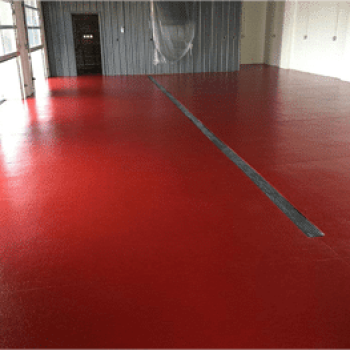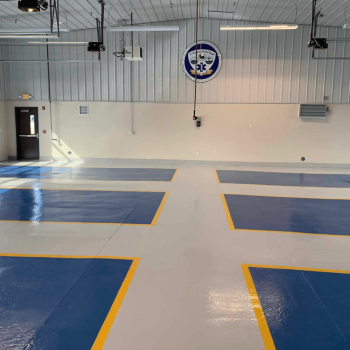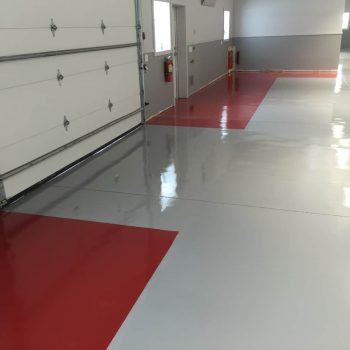 People are put off by mechanics who look like "grease monkeys." Given the complexities and increased cost of modern vehicle, they want technicians who look skilled and professional. Given the technology required to diagnose the conditions and problems vehicles customers bring in for work – and the increased cost for services -the more your business looks like a modern and attractive place, the better your business will be.
Customers will judge you – the appearance of neatness and organization say "this is a good business," their work is worth the cost.  If your shop looks great and does quality work, chances are people will believe that a higher price is buying them a better product from expert people.Epoxy Floor Covering does more than just look good, it provides other important qualities for businesses where there are many different materials:
Prevent Odors and Bacteria
Epoxy installations have no seams and cover spaces where mold, mildew, or bacteria can hide and cause problems. When applied correctly, the finished installation can even feature hand troweled cove to bridge the gap between floor and walls, to create a floor that's easier to clean.
Long-life – Better than Paint
Paint and other coatings don't stand up well to abrasion and tend to wear out fairly quickly.  Unlike paint, epoxy coatings have a useful life of years and years, without loss of good looks.  The colors  are much more sustainable and special additives – like flakes – can be used to create a three-dimensional pop of color.
Resist to Stains and Chemicals
Epoxy flooring is naturally stain-resistant due to its basic nature and also because the best installations are often finished with a top-coat of a chemical resistant, resinous urethane.  They stand up well to most oils and grease and will even help resist may many common, harsh fluids.
Minimal Maintenance
Water penetration is not an issue with epoxy coatings, which makes basic maintenance easy, using a vacuum cleaner and soft brush, followed by thorough rinsing.  For tougher jobs, many cleaners and even degreases will do a good job without harming the finish.  (That stated, always check labels.)With proper care and use of cleaners and even degreasers that are recommended for use on this product this type of floor has a long, long life.
After a careful inspection to make sure that the floor to be coated is strong enough and in good shape, the process for installation normally requires a three-day process. The floor must be properly prepared for the prior to application by heavy-duty grinding or shot blasting.
After that, coats of epoxy are applied, often top-coated with a CRU Chemical Resistant, Resinous Urethane finish coat, which is very hard and so also resists abrasion with added slip resistance when necessary. The total time for the application is normally 3 days, (cure times may vary). The new flooring should not be heavily used (especially by vehicles) for a few days, although the surface is normally sufficient for foot traffic in 24-36 hours.